IT projects in general, and key projects like implementing a new Core Banking System or the Digital Transformation of a financial institution, can be daunting. OpenCBS follows a structured Project Management methodology, thus ensuring that projects are delivered in a timely manner and give full satisfaction to our clients.

Project kick-off

Kick-off meeting is a key step during which all aspects of the project are to be confirmed. This notably helps confirming the following:
teams on both sides, notably determining the focal point on client's side;
communication across the project: who is to be informed of what and how regularly;
the breakdown of deliverables in several phases, with their content;
the project plan with all elements (staff availability, information, hardware, software, etc.) to be provided by the client so that the timelines can be met.

Business analysis

This step is usually conducted along with kick-off meeting. It includes a first comprehensive walk-through the system, configured as much as possible to be suiting client requirements. It also helps understand the distinction between customisations (parts of the system that require OpenCBS developers' intervention) and parameterisation (parts of the system that can be modified by the client without OpenCBS developers' support). OpenCBS team will study the client's operational processes and their business logic. Further configurations and development will be based on collected information.
The business analysis step will then result in a specification document that will have to be signed-off for the next step to start.

Configuration and development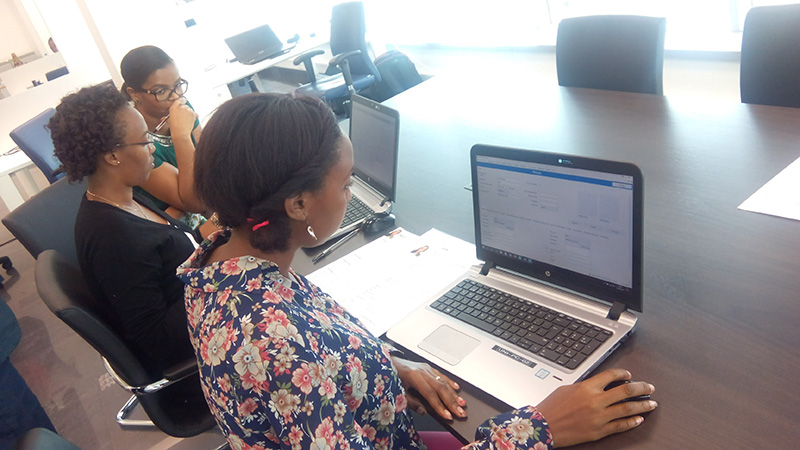 The OpenCBS team will customise and configure the system as per the agreed-upon scope. Our team applies the highest quality of development standards and each of the configuration and customisation items are tested by our Quality Assurance technicians before being delivered to the client.
Usually several "checkpoints" are decided together with the client so as to ensure the absence of any gap. Checkpoints are regular walk-throughs the system and agreed-upon deliverables. This approach favours a progressive understanding of the solution by employees.

Training

Once the system has been configured to fit client's needs, OpenCBS specialists conduct a training for users and management. In order to ensure a smooth and swift implementation of the OpenCBS solution, we carry out on-site personalized training with practical exercises designed based on examples of events typically occurring at financial institutions. Our team of experienced professionals tailor design trainings to fit the exact needs of the client.
User Acceptance Tests and Go-live

Training is followed by a phase of User Acceptance Tests to confirm that the system works as per requirements. If User Acceptance Tests are conclusive, Go-live is deemed acceptable by the client, the project is signed-off and is then considered to be under support phase.