What is SaaS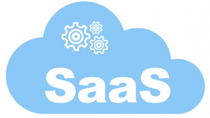 Under our SaaS offers, we manage the infrastructure on behalf of our clients. In practice, it means that our solutions are hosted in the Cloud and acessible by clients usually using a web-browser. We manage back-ups, Disaster Recovery Plan and ensure business continuity on your behalf.
Our SaaS offers are suitable for all clients that are not willing or capable to have a large IT team to manage on-premises deployments, allowing our clients to focus on business and growth rather than on IT systems.
Scalability
We offer scalable solutions and because we take care of all hosting, our clients don't need to worry about server configuration and requirements. We deploy our SaaS solutions on Amazon Web Services using Elastic Compute Cloud, meaning the capacity and power of the servers we use are growing with our clients' needs. We guarantee high availability and make sure our clients can alway access our solutions when needed.

Security
We deploy the highest standards in terms of maintaining confidentiality of client data, conducting regular intrusion testing and regularly reviewing the architecture of our solutions. Compliance and security certifications can vary by Amazon regions, please consult the following page or contact us for more information.