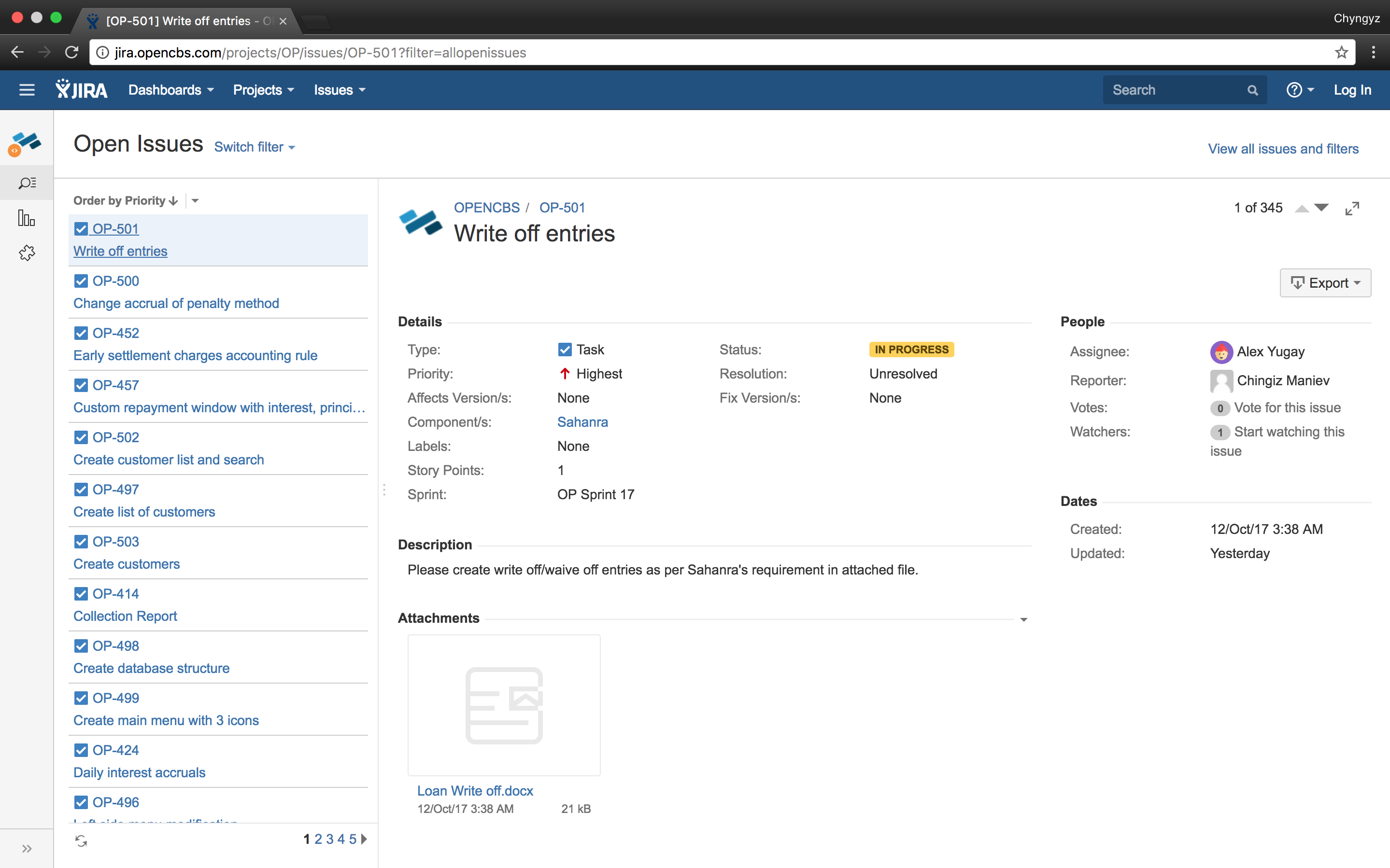 Open source is one of the main pillars of the software and we are aware of the community's potential in improving our product in order to address the different challenges faced by financial institutions.
We are looking for:
Passionate developers who would like to contribute to the project pro-bono in order to make OpenCBS better. We can assure you that you will help an exciting, socially-conscious initiative and help the final users of OpenCBS increase financial inclusion;

Qualified vendors ready to offer their development skills in order to improve OpenCBS or adapt it to local markets. Please check our vendors section for more information about the benefits of becoming a vendor.
OpenCBS is distributed under LGPL3 license. We actively encourage our community to contribute to the development of the software and distribute it on a non-commercial basis. Please note that according to license terms, you are not allowed to distribute our solutions commercially without our consent and involvement. Please contact us for more information.
Required skills
OpenCBS Desktop
C# (language for the OpenCBS Winforms app)

MS SQL (database engine)
OpenCBS Cloud
for the back-end development:
Java

Spring Boot framework

Hibernate

PostgreSQL (database engine)
for the front-end development:
How does it work?
Create an account on our Bitbucket server

Get in touch with us so that we add you to the team of contributors

Get the code and develop your feature in a feature branch

Experiment, create

Once the feature is ready you should make a pull request in order for us to evaluate it and integrate it into the Master Branch
In addition to that, you can join our wiki to find out more about ongoing projects:
Contact us today to contribute to OpenCBS and receive free access to our Bitbucket.